Case Story
ENVO-DAN
The price, the quality and the good service are the three most important reasons why master smith and owner, Ole B. Jensen, ENVO-DAN, has made use of BSB Industry for laser cutting for a number of years.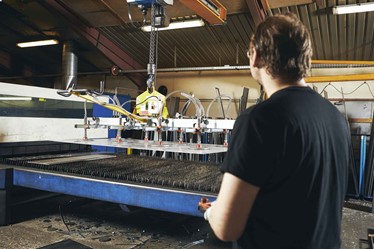 "When it comes to price, other suppliers cannot compete with BSB Industry. As a habit we check the current market price of laser cutting. Every time, BSB Industry has the strongest offer in terms of price and quality," says Ole B. Jensen, who is very pleased with the cooperation.
"BSB Industry provides a good service, and when it is urgent they are always ready to work a little faster, so we can have the plates to our weed burners as soon as possible. It is crucial that we can proceed with the production and deliver our products to the customers on agreed time," explains the master smith, who never hesitates to recommend BSB Industry in his network.
"We have concentrated all of our laser cutting in BSB Industry, because they are adept at realizing our constructors drawings in the laser cutting of the plates for our weed burners. I am very confident in our cooperation, because I know that I get high quality at the right price. I trust BSB Industry 100%," emphasizes Ole B. Jensen.
Facts about ENVO-DAN
ENVO-DAN, of Vejen, Denmark, was founded in 1995 by blacksmith Ole B. Jensen who since the mid-80s has been occupied with the development and production of weed burners for industrial purposes in agriculture, nurseries, municipalities, housing companies and others with the need for pesticide free and efficient weed control. ENVO-DAN holds a world patent on its E-Therm system, which reduces the weed burners´ gas consumption with 40 Percent.
Download ENVO-DAN Customer Case